So you're planning to sleep your way to your destination ready to hit the ground running on the other side? With the kids in tow? Yeah, listen, about that….
10 minutes into your flight and the baby in 6D will have been howling for nine and a half. Your own kids will be whining because their headphones aren't working and the youngest will want to wee, "urgently, Mama" but the seat belt signs are still on, so you have to beg them to hold on while they dance about in their seat. At that point the troll behind you will begin kicking the crap out of your seat.
Five minutes later the dude in front of you will recline his seat so far back you can run your fingers through his greasy locks. And there'll be enough sunlight streaming through the windows to solar power an entire freaking country.
As the seatbelt light pings off and you traipse for the first of many, many trips to the loo with your peeing progeny, you will come to the realisation that getting anything even resembling slumber as a parent in the cosy confines of economy is about as likely as being invited to to first class to drink a magnum of Bollinger through a diamond studded platinum straw while receiving a sky-high massage from Ryan Gosling.
Oh, and that you will be arriving at your destination so wrecked and red-eyed that the dudes in immigration will suspect they're witnessing the onset of the zombie apocalypse and lock you up in quarantine where your equally apocalyptic looking offspring will start gnawing on what's left of your brain.
But the good news is that it's not impossible (the slumber not the Gosling massage).
---
Tried and tested tricks to sleep better in the sky
---
---
1. Lower your expectations
---
Don't board that flight expecting everyone to have a snooze worthy of Sleeping Freaking Beauty herself. It ain't gonna happen. For starters, you have children so nothing will go as planned. And secondly, the pressure you put on yourself to get the kids and yourself to sleep will only keep you awake.
---
2. Stay classy
---
This one's a no brainer. Want a good nights sleep? Unless you moonlight as a professional contortionist, check your clan into business class where they have luxurious lie-flat and fully flat seating so you can snore in style… but you'll have to save the pennies because it won't come cheap.
---
3. Long and leggy
---
Unless you're one of the privileged few who can afford business class (in which case, adopt me?), premium economy offers a significant improvement on the economy experience without the hefty cost especially when it comes to better sleep in the sky. Budget airline, Scoot takes extra leg room further with the addition of super and stretch seats, each offering a little more wriggle room at a price that wont break the holiday bank. And my family loves them for it.
---
4. The sweet spot
---
If you are stuck in cattle class, as most of us are, seat selection is your everything if  you want to sleep better in the sky. To avoid falling asleep on a stranger's shoulder, or on top of one of your offspring, reserve a window seat so you at least have the wall to lay your head on. As an added bonus you can slumber without having to get up every time your seat mate needs to pee, unless of course your seat mate is your own small child. Then be prepared to spend the greater part of your flight trekking to the loo. To select the best seat on your next flight, check out SeatGuru.

---
5. Pick a side.
---
Do you sleep on the left or the right side of the bed at home? If you sleep on your right side at home go for a window seat on the right side of the plane and if you're a leftie, pick one on the left side. You'll be more comfortable.
---
6. Compact travel companions
---
The idea of flying with kids has some people making a beeline for therapy. But not me. I love having a compact human in the seat next to me because they take up far less space and I can hog their legroom. Plus, once we're in the sky… voila, up goes the arm rest and instant extra room for moi. Either that or you can just stow 'em in the overhead (just kidding.. sort of). Just remember they need sleep too to avoid serious jet lag. Here are a few tips for managing it if they do.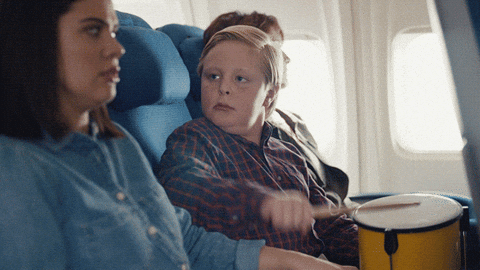 ---
7. Baby on Board
---
If you are travelling with an infant on a long-haul flight, try to book a bassinet so your baby can stay as close to possible to his or her normal routine. It is also wise to drape a dark muslin wrap over the bassinet to help to block out the light and the annoying passengers who insist on poking at your baby just as he or she is nodding off.
---
8. Eat yourself to sleep
---
What is in your belly can seriously impact your quality of sleep, so before you fly make sure the family is fed up on plenty of lean proteins and complex carbohydrates to boost your serotonin levels, which will in turn help you fall asleep.
---
10. Skimp on in flight style
---
Trade your designer duds for trackie-daks if sleep is more important to you than sartorial splendour. Unless you're flying first class and can change into the salubrious sleepwear they provide up at the pointy end, leave your skin tight couture and ten-inch heels at home and chuck on your best muumuu, or at least some loose breathable layers, as this will help you drift off and help prevent deep vein thrombosis (DVT) which occurs when your blood flow is restricted.
---
11. Carrying on
---
Even if you're the type that packs more luggage than Katy Perry on a five continent tour, try to keep your carry on to a minimum so that it can easily be stowed in the overhead. It isn't going to help you sleep if you lose even more space from under the seat in front of you.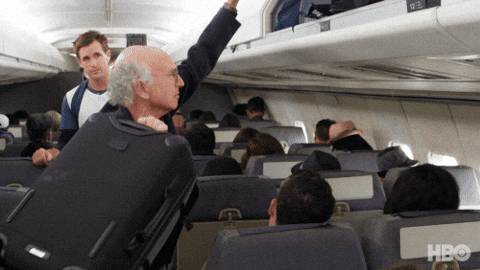 ---
12. Bring a blanky
---
The temperature can change drastically during a flight and any dips can make sleep more difficult, especially for kids. BYO blanket, or a favourite pashmina for extra comfort as you'll find its fluffy familiarity may help them, and you, to relax.
---
13. Pillow pal
---
No matter which way you look at it, ergonomics and cattle class are mutually exclusive concepts. But a pillow can help. The small pillows they supply on long haul flights wont do your head any favours but if you place them behind your lower back it can help ease the strain in your spine. BYO travel pillows come in a variety of shapes and sizes, so pick ones that work for you and your kids and offer plenty of neck support.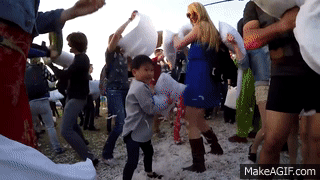 ---
14. Snort your way to sleep
---
Studies have demonstrated that lavender oil not only decreases blood pressure but encourages deeper sleep, so spray your travel pillow with a little of the soporific scent and sniff away. It'll also help block out the stench of the foul farting fellow seated in front of you.
---
15. Free the feet
---
While it's tempting to just kick your shoes off as soon as you board, walking around the cabin barefoot is kinda icky, especially if you're planning on a trip to the bathroom. Make sure you, and your kids, wear shoes that sip on and off easily or, do as I do and steal the towelling slippers from hotels. They weigh nothing, slip easily into your hand luggage and make the perfect fix for your feet in flight. For the sake of politeness, remember to wear clean socks and if you or one of your children have foot odour, keep those tootsies sealed up and stewing because no one wants to sniff up air infused with the stench of festering feet.
---
16. Under pressure
---
Compression socks may not be sexy but they are fabulous, darling. Not only do they help prevent tingling, leg cramps and blood clots, they keep your tootsies toasty warm. Oh, and combined with the hotel slippers from my last point, they make for a red-hot fashion statement.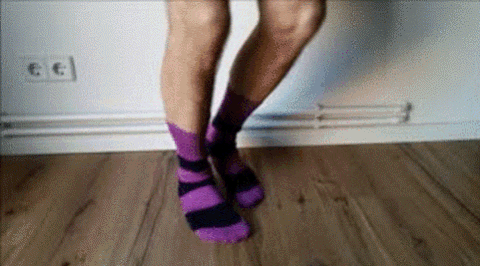 ---
17. Pickiness pays
---
Order the vegetarian meal on full service flights and you'll be snoozing before you know it as special meals are always served well before anyone else. And even if you'd rather chomp on something's flesh, most economy meals are unrecognisable as food and the veggie option is often lighter, so you'll sleep better anyway.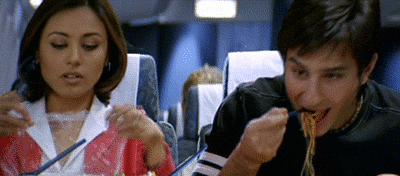 ---
18. Ditch the jitter juice
---
Caffeine will only serve to keep you wired and awake. Instead of knocking back a cup of jitter juice, BYO calming chamomile tea bags and ask for hot water to dunk it in.

---
19. Spirits in the sky
---
Don't drink and fly. Wait, what? I know you're on holiday and that to some people staying hydrated means downing a dozen voddies, but there are better places to get pissed than at 30,000 feet. While alcohol does have some soporific effects, it doesn't last and can actually keep you awake, only with a bonus headache and unquenchable thirst which requires loads of water and a zillion trips to the toilet, which is hardly conducive to sleep.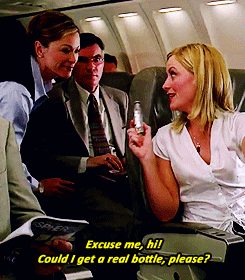 ---
20. Belt up
---
And I don't mean knocking the flight attendant out for poking you awake to find out if you're buckled up. Buckle your seat belt over the top of your blanket so it is clearly visible, that way the crew won't need to get out their cattle prods, and you wont need to get out your boxing gloves, during turbulence.
---
21. Block it out
---
Don't feel like having your ear chewed off by the chatty chappie sitting next to you who feels the need to regale you with every detail of his horrifically banal life for 12 hours straight? Nix the nattering by not engaging and theatrically plugging in your headphones as soon as you board.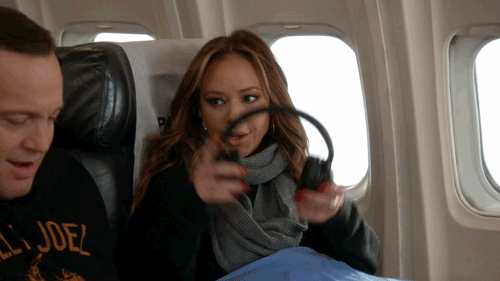 ---
22. Do not disturb
---
Those bloody flight attendants, constantly dropping by with their snacks, drinks, duty-free deals and life-saving safety instructions! Jeez, how's a girl to sleep? While their perky perseverance is understandable, given it is actually their job, if you'd rather snooze than chew peanuts, politely instruct them that you'd prefer them to leave you undisturbed… unless the plane is being evacuated.
---
23. The mask
---
Buy a comfortable, quality eye mask. No, not so you can rock a dark and broody Batman vibe. The lack of light will prompt your body to produce 'the hormone of darkness', magical melatonin, a natural hormone used to treat insomnia.
---
24. Get it ohm
---
Not sure how to meditate? Download a guided meditation to your smart device. There are some great ones for kids as well as adults. And, if that doesn't relax you, and them, into sleep, it will at least leave your mind rested.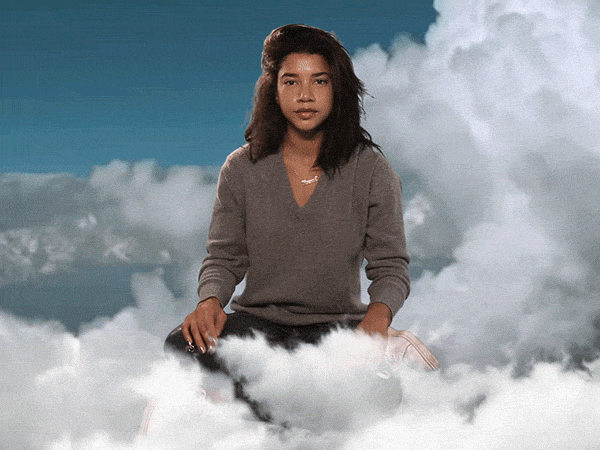 ---