Travel has proven an amazing way of introducing our children to a range of new and exciting foods. But so many travellers, especially those with kids, refuse to bypass fast food chain burgers and the limp pizza at the hotel buffet to wrap their lips around the local cuisine.
Sometimes it's due to a fear of flavour but more often its due to an often misplaced fear of food poisoning. But why travel at all if you aren't prepared to truly experience a destination? The first thing Raffles and I do when we arrive in a new city is head straight for the nearest street food vendor. We both consider it an integral part of the travel experience because it fast tracks our understanding of a country's cultural identity.
Indeed, one of Raffles favourite recent travel experiences was taking on Phuket Old Town's Walking Street Night Market, and his body weight, in weird and wonderful Thai treats with Migrationology's street food superhero, Mark Weins.
Of course we take precautions. We'd never take an uneducated risk on our children's health. We avoid tap water, raw foods and stalls with dubious hygiene standards, and our street food mantra is "cook it, peel it or forget it."
To be honest, sometimes street food can be a safer option for kids, because you can see and smell exactly what you're feeding them. While there are still no guarantees of avoiding illness, that's true of any meal prepared outside your own kitchen.
But not all street stalls are created equal. Here are our 12 top tips for a safe street food experience with kids.
---
Top tips for safe street food
---
---
1. Up and at 'em
---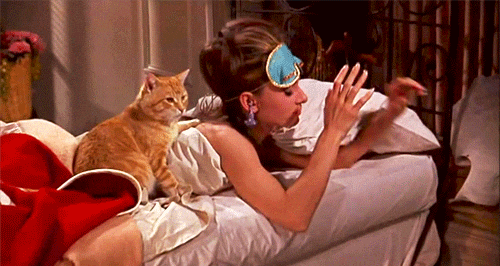 Wake up! We all love a holiday sleep in but all the cool cats know that the best local markets start at the crack of dawn. So set the alarm and head out for an early breakfast to ensure you get your teeth into some of the freshest and best street food treats of the day.
---
2. Shop like a local
---
If you're after the real thing when shopping for street eats then avoid ordering tacos in Taiwan or burgers in Bangkok. Choose local dishes cooked to local perfection. Markets packed with western tourists usually serve up sub-standard and inauthentic eats, so go where the locals are and eat what they eat.
---
3. Follow the leader
---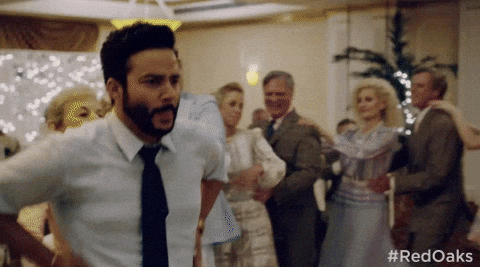 For the best food in town just stalk the locals. If they're lining up for a particular vendor and the food turnover is high, then form a conga line behind them because it's most likely going to lead you to a fresh and fabulous meal! On the flipside, if a vendor has no local customers, you have to ask yourself why? Regardless of the answer, in my quest for a vom free holiday, I follow the local lead.
---
4. Behind closed doors
---
E.coli doesn't discriminate. The malicious bastard is just as likely to be found hanging with his pals salmonella, listeria and typhoid in a sit-down restaurant where you can't see the kitchen, the hygiene standards, or the produce you're about to eat, as he is doing backstroke in the salad dressing at a street side stall.
---
5. Keeping up appearances
---
Whether your dining at a restaurant or on street foods, if the store looks dirty and the sous chef is a rodent just move along, there's nothing to eat here.
---
6. Keep it clean
---
Is the vendor using gloves and tongs? If yes, there's a good chance they understand the importance of food hygiene. Or do they have one finger up their nose and another scratching their arse? We'll pass. 
---
7. On the nose
---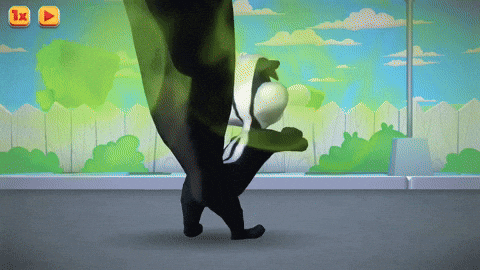 Take the sniff test. If the place smells like a toilet, then there is a good chance you are going to end up bent over one.
---
8. Hot to not trot
---
The best bet for avoiding vom-inducing bacteria is to choose foods that are thoroughly cooked and are still hot.
---
9. Dodge that salad
---
It's best to avoid anything raw, including fruits and vegetables. Salads may have been rinsed with unsafe water and fruit that has been pre-peeled and cut may have been exposed to all kinds of icky bugs, dust and dirt, and may well be hosting a bacteria bacchanal. Stick to unopened fruit like papaya, mango or bananas and peel it yourself (after you've cleaned your hands).
---
10. Bottle it
---
Speaking of water, never drink water that's not bottled and always use a straw so you're not drinking from a can that's been sitting in ice made from undiluted typhoid. We pack our own paper straws (the plastic ones are a hideous environmental hazard) for just such occasions.
---
11. Clean up your own act
---
It's not always the food that makes people sick, it's the germs you're packing on your own hands. Especially kids who struggle to keep their hands off everything! Just like we would at home, we make the kids wash their hands before they put their fingers anywhere near their food or mouths. As an added precaution, we also use a splash of hand sanitiser before and after each meal.
---
12. BYO utensils
---
Though we used to be a little more nonchalant, with kids in tow we have to take more precautions. We carry our own reusable cutlery for the kids because the plastic cutlery stocked at street vendors isn't always the cleanest. And its bad for the environment. Paranoid? Perhaps. Have my kids ever had food poisoning? Never.
---
 SO WHAT SHOULD YOU DO IF YOUR KIDS DO GET TRAVELLER' DIARRHOEA?
---
You may know it as Delhi Belly, The Hershey squirts, Bali Belly, Peru Poo, Burrito Bowels or the ever so politely British, holiday tummy.  Regardless of your preferred euphemism, a case of traveller's diarrhoea is shit. And no matter how cautious you are, getting it can come down to nothing more than bad luck.
The good news is that it is usually a self-limiting condition that clears up after a few days. And while adults can keep things "contained", so to speak, with over the counter medication like Imodium, things get more complicated with kids' as, in Australia, Imodium is not recommended for anyone under the age of 12.
Unfortunately, kids under 12 are also more prone to dehydration. So what to do?
1. Oral hydration is essential and the last thing you want is your child to end up on a drip in hospital, so it is vital to replace the fluids and salts that they lose.
2. Don't leave home without plenty of oral rehydration powder, and ensure the kids take little sips of fluid as frequently as possible. Isotonic drinks like Gatorade and Pocari Sweat can also help and, if you are in the tropics, fresh coconuts (cut in front of you) contain water that is sterile and safe to consume.
3. Breastfeeding is the best way to reduce the risk of foodborne and waterborne illness, and to rehydrate babies who are at even higher risk from dehydration.
5. Avoid juices and dairy products except for plain natural yoghurt as its natural probiotics can help fight the bacteria.
5. Ginger or peppermint candies and fresh (weak) chamomile and peppermint tea can help settle nausea.
6. If your child is hungry, let them eat but stick to bland foods. Bananas, plain rice, porridge, clear soup and soy based milk products have essential nutrients that can help fight infection.
7. Administer some kid-friendly probiotics packed with live (good) bacteria that can aid the digestive system.
8. Rest. Don't overdo things.
9. If symptoms persist, or your child is becoming seriously dehydrated, seek immediate medical advice.
---