Halloween is on it's way and the kids are excited. They are so busy prepping for all the ghoulish excitement, they have decided to countdown to the nefarious night of nights with a monstrous movie marathon. All in the name of research, of course!
So I've whipped them up a bunch of Creepy Crawly Cookies (recipe below)  to nibble as they usher in Halloween on screen.
Here's their pick of the 5 creepiest, kookiest and ookiest family-movies on Netflix.
1. Harry Potter & The Philosopher's Stone – Raffles is wild about Harry so we're starting our countdown by boarding the Hogwarts Express for a little hocusey pocusey action.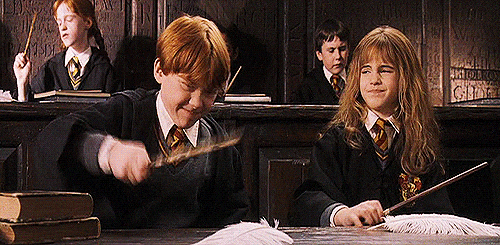 2. Maleficent – This is Sugarpuff's pick. Although I was initially dubious about letting her watch this as I feared she may be a little young, it's now her favourite movie. She adores the misunderstood Maleficent… so much so that she's planning to channel her for Halloween and frequently when she's mid-tantrum.
3. Monsters Inc – It wouldn't be a screamfest without a little monster action! And who can resist Monstropolis' softy scarer Sully, his wise-ass pal Mike Wazowski and the lovable Boo?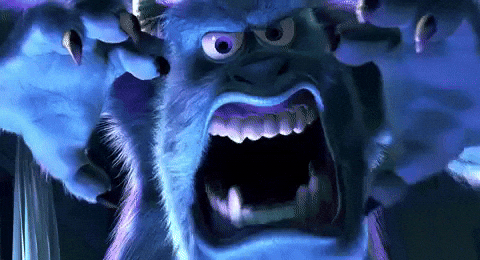 4. Scooby Doo – Zoinks! I might need to ditch the creepy crawly cookies and whip up some Scooby snacks for the kids to watch the adventures of the crime-solving canine and his kooky friends. Just quietly, I'm on Team Shaggy … Fred's a schmuck!
5. Casper – What would Halloween be without a happy haunting from everybody's favourite friendly-ghost, Casper?
Creepy Crawly Cookies
Ingredients
1 ½ cups plain flour
½ tsp baking powder
½ tsp salt
125g butter
¾ cup white sugar
3 egg yolks
1 tsp vanilla extract
Chocolate covered marshmallows, liquorice and icing pens to decorate.
Instructions
Preheat oven to 19O degrees Celsius.
Cream the butter and sugar.
Add egg yolks and vanilla, beating until light and fluffy.
Sift dry ingredients together and blend into butter mix.
Roll dough into 3cm balls. Push your thumb through centre of each and then shape into a ring.
Place onto a lined baking tray and bake for about 12 minutes or until golden brown.
Decorate chocolate marshmallows with icing eyes
Cool on racks before decorating marshmallow faces and liquorice legs
© 2021 copyright www.boyeatsworld.com.au
Disclosure:  As a member of the Netflix #StreamTeam we received a subscription to Netflix, and while I will be posting regular updates about the service, and what tasty treats we scoff while we're watching it, all opinions expressed will be our own.  
Gif images via giphy.com