Before Raffles and Sugarpuff completed our merry travelling circus, holidays were mostly about picking a random destination, finding a super cheap deal, chucking a bikini and a camera in a backpack and hitting the airport ready for adventure.
But that was then and this is now and travelling with two kids in tow requires a lot more thought, planning, money… and actual clothes. But after traipsing to 21 countries and racking up somewhere in the vicinity of eleventy billion air miles with my tiny travellers, our adventures, while still not entirely challenge free, have mostly been smooth sailing. And that is thanks to the  essential family travel hacks family travel hacks we've picked up along the way.
---
1. Smart cookie 
---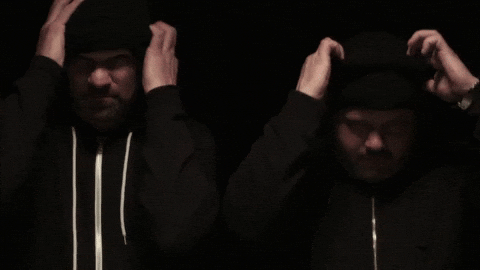 Ever spent hours searching for an awesome holiday bargain online only to find the price has skyrocketed when go to book? It's no coincidence. Some companies use cookies to track visitors and then hike up the prices when you come back for another look. But you can beat the system by going stealth and doing your holiday browsing from an incognito web browser so your research remain untracked.
---
2. Economies of scale
---
Don't select your destination based only on cheap flights. Check the exchange rates and local costs to see how far your money will go once you get there. It's all well and good to get an el cheapo airfare but if your transfers require a second mortgage and a cup of coffee is going to set you back the equivalent of $30 a pop, its false economy.
---
3. Bag a bargain
---
Subscribing to local online discount sites at your end destination offers access to cheap dining deals and reduced entry costs for local attractions that can save you a bundle.
---
4. Snap shot
---
Take a photo of every member of the family's passports, visas, and any other necessary identification on your phone before leaving on a trip. Then email it to yourself in case you lose that too. Then email the email to someone who isn't coming with you. That way you'll have all your details accessible in more than one place in case of an emergency.
---
5. How we roll
---
Packing cells are a great idea for keeping things organised. We use different colours to easily identify each member of the family's gear. Rolling your clothes rather than folding is another great idea as it maximises luggage space so there's room for more.
---
6. Shoe biz
---
We carefully pack our shoes in the little shower caps we find in hotel bathrooms. Not because we're kinky fetishists, but because we like to keep dirty soles from leaving their detritus all over our clothes.
---
7. In Case
---
Don't get your knickers or your camera and phone charger cords in a twist – coil them up and store them in a spare sunglass or jewellery case.
---
8. Ease the ooze
---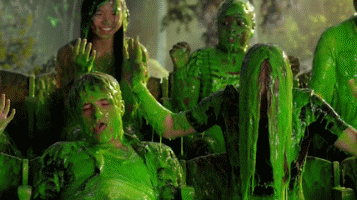 Nothing puts the poo in shampoo quite like discovering it has leaked all through your luggage. To avoid the ooze remove bottle lids and place a small piece of plastic wrap over the opening before screwing them back on…. unless you want to get slimed!
---
9. Carrying-On
---
Always pack a spare set of clothes for the kids along with nappies and snacks for tots in your carry on case, just in case your checked baggage doesn't end up holidaying at the same destination as you.
---
10. Layer over layer
---
Dress your kids in as many layers as is comfortable when flying because temperatures on flights can fluctuate … and the kids are almost guaranteed to spill something gross and unidentifiable from their uneaten in-flight meal all over themselves.
---
11. Cling on
---
Speaking of spills, keep a little cling wrap on hand and use it to cover your kids drink cups in flight. Shove a straw in it and you have an instant, spill-free sippy cup.
---
12. Zipadee do da
---
Zip-lock bags are solid holiday gold! Pack a stack in different sizes, then pack some more. Not only can they assist in keeping your phone and camera sand and splash free at the beach or by the pool and make useful storage for all those little odds and ends collected along the way, you can use them to store the snacks you steal from the breakfast buffet.
---
13. Charge  
---
Load up your tablet or smart device with a bunch of new movies and apps for the kids, then make sure you actually charge the damned things before you leave – or the kids will go wild! Not that we'd ever forget. Well maybe just the once.
---
14. Power up
---
This guy will tell you that there' s nothing worse than running out of power in a crisis. But you'll only need one adapter to keep all your million devices fully charged if you pack a power board.
---
15. Phone it in
---
If you forget your phone charger and you can't live without mobile access, check the back of your hotel TV as most have a USB port you can use to charge to power your phone.
---
16. Netflix on the move
---
My TV addicted, serial Netflix bingers have caught up on their favourite programs in Wi-Fi enabled hotels rooms and airports all around the world. But Netflix have recently made it even easier. You can now download select movies and TV series direct from Netflix for offline playback a no extra cost, meaning the kids can now binge on the go, even in flight! Happy Days.
---
17. Road rave
---
Hitting the road and already dreading the "are we there yets?" Be sure to load up the iPod with the family's favourite tunes or books on tape and mount a suction shower caddy to the kids car window loaded with kids' toys, games and snacks to create a backseat party central. you can find more of our road trip tips here.
---
18. Access all areas
---
You wont always have WiFi access when you're travelling but you can save a screenshot of the directions you need from Google Maps for use offline so you'll never get lost passing go. Unless you're me and cant read a map to save your life.
---
19. Tattoo you
---
Make sure your kids have your mobile phone number and hotel information in case you become separated. If they're too young to remember, the best way to ensure they don't lose this info is to mark it on them. Actual tattoos are a tad excessive but writing it somewhere discreetly on their bodies in permanent marker at the start of each day works a treat.
---
20. Unreal appeal
---
Have realistic expectations. When travelling with kids you need to hope for the best while being prepared for the worst. That way little mishaps and the odd tanty (from the kids or their parents) won't seem like such a big deal after all.
Gifs from Giphy